GreatHealth-C1 bed unit ozone disinfector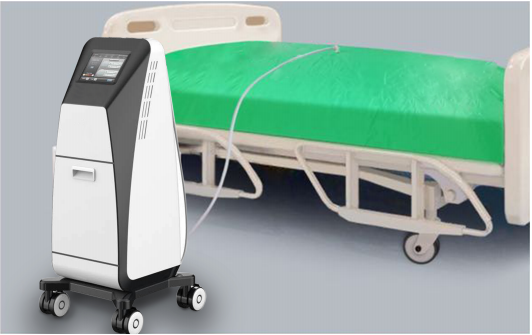 Product overview
Greathealth-C1 new bed unit ozone disinfector is a new type of disinfection equipment developed by our company, which is mainly used for sterilization of bed units in hospitals. The sterilizer uses ozone's strong oxidation and high-efficiency broad-spectrum sterilization function, and uses high concentration ozone gas to pressurize and penetrate, so as to completely kill bacteria and viruses in deep layers such as potential bedding, mattress and pillow core in a short time. The disinfector is an indispensable, economic and sterilizing equipment for hospitals and hotels to control cross infection and cut off infection routes.
application
▲Apply to: hospital, sanatorium, hotel, family and other bed units of sheets, bedding, mattresses, pillows and other supplies for disinfection.
▲Main uses: Disinfect bed units, inhibit mold production and remove odor.
Product technical parameters
| | | | |
| --- | --- | --- | --- |
| parameter | numerical value | parameter | numerical value |
| Ozone emission of sterilizer | ≥ 2g/h | Minimum ozone concentration | ≥ 500 mg/m3 |
| noise | ≤ 40 dB(A) | Transmission power | ≤ 100VA |
| Overall dimension | 300× 260× 700MM | packing box size | 310× 270× 710MM |